Step 1
Log in to your Shopify account, then select Online Store from the sidebar on the left hand side.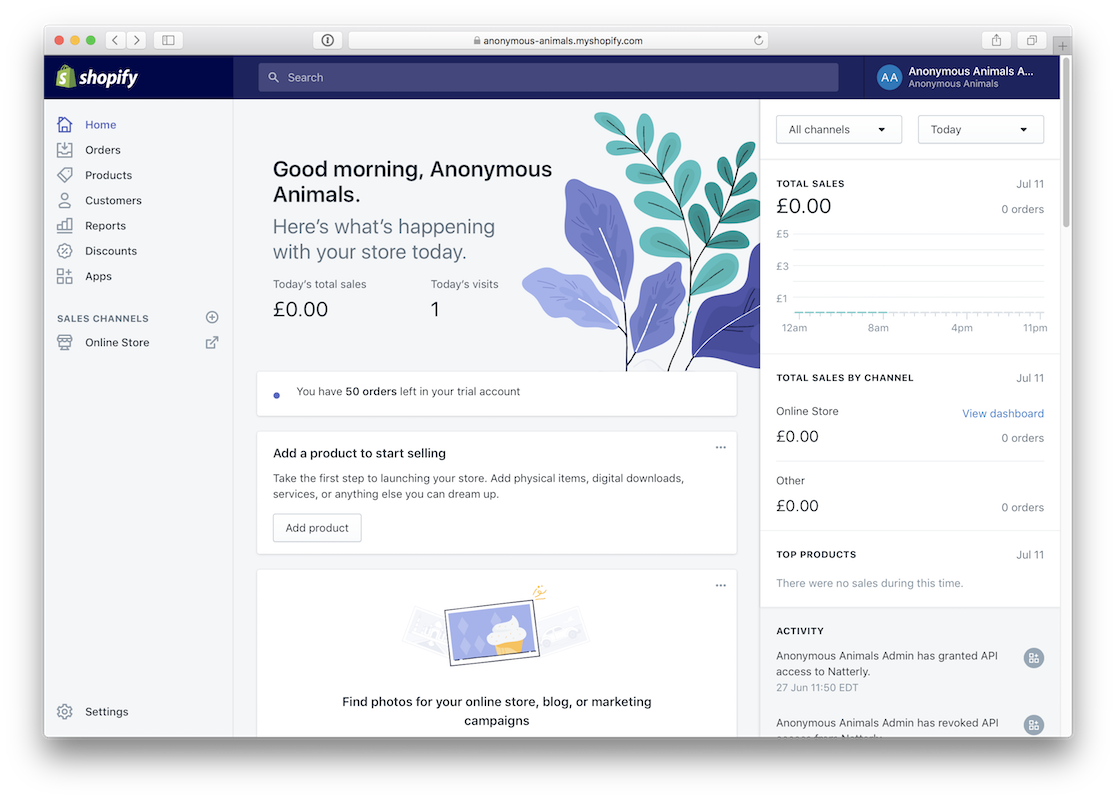 Step 2
From the Themes page, click on the Customize theme button for your selected theme.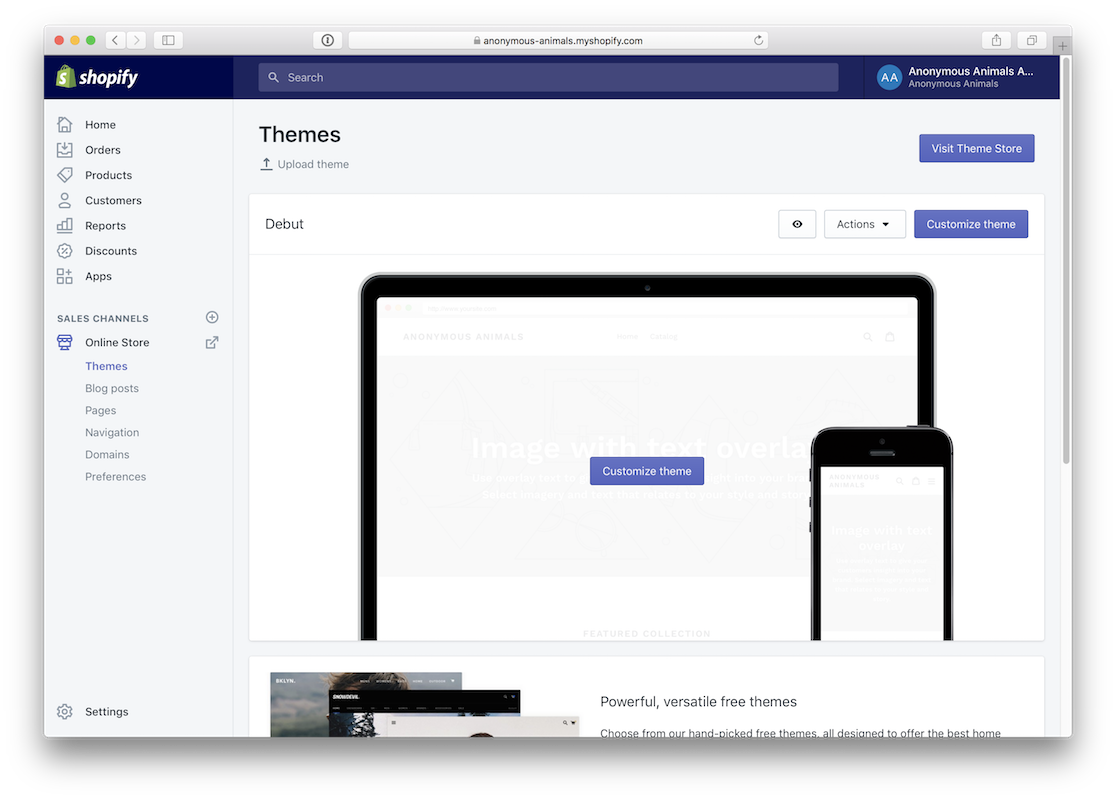 Step 3
At the top left hand side of the page, click the More actions dropdown, and select Edit code.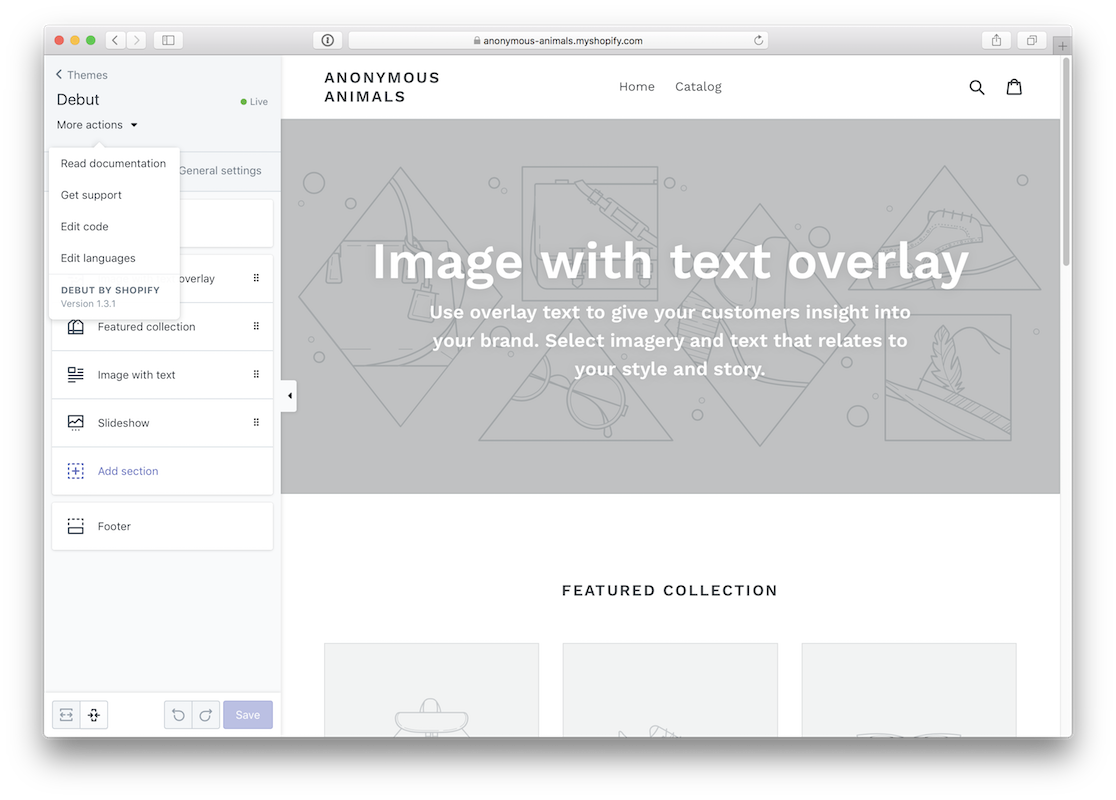 Step 4
In the layout folder you should see a theme.liquid file. Select it, then scroll down until you find the </body> tag. Paste your embed code just before it, as seen in the screenshot below.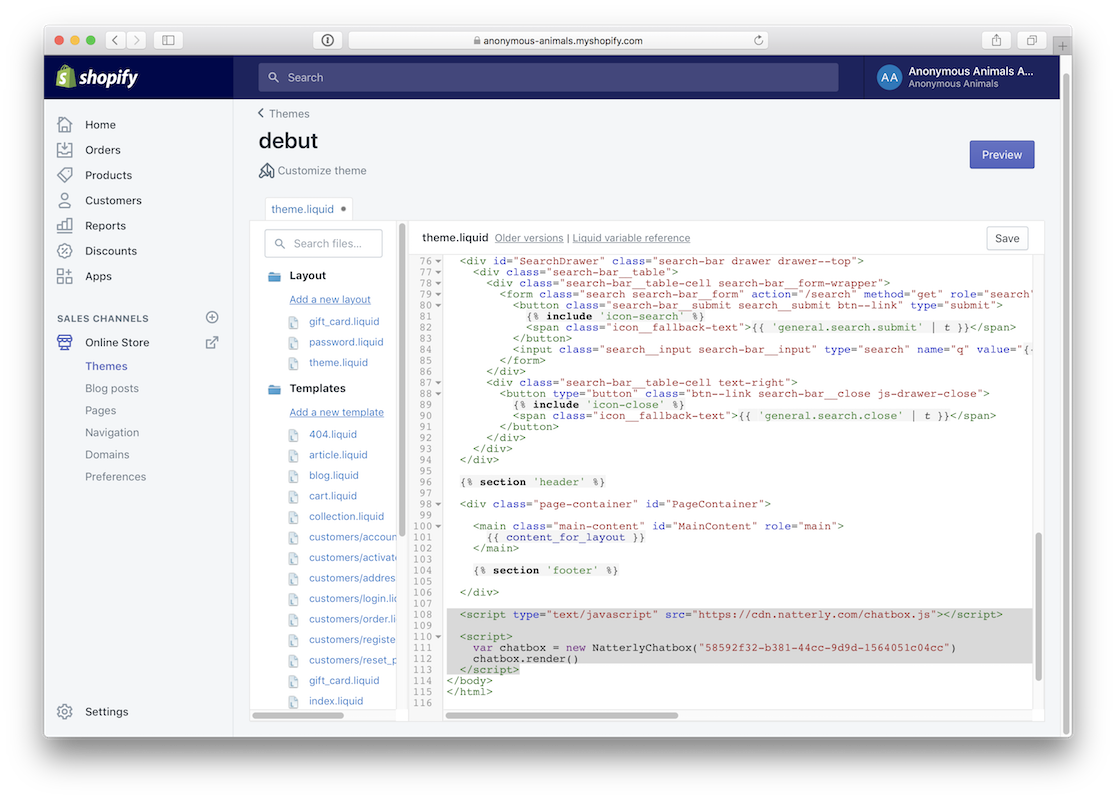 You can find your embed code by logging into your Natterly account, and creating a new site.
Step 5
Verify everything has been set up correctly. In order for the chat box to appear, you need to have at least one user Online, and in a department associated with the site.