Weebly makes creating a website quick and easy, and fortunately setting up Natterly on your Weebly powered website is quick and easy too.
Step 1
Open the site you want to add Natterly to in the Weebly editor and click on settings.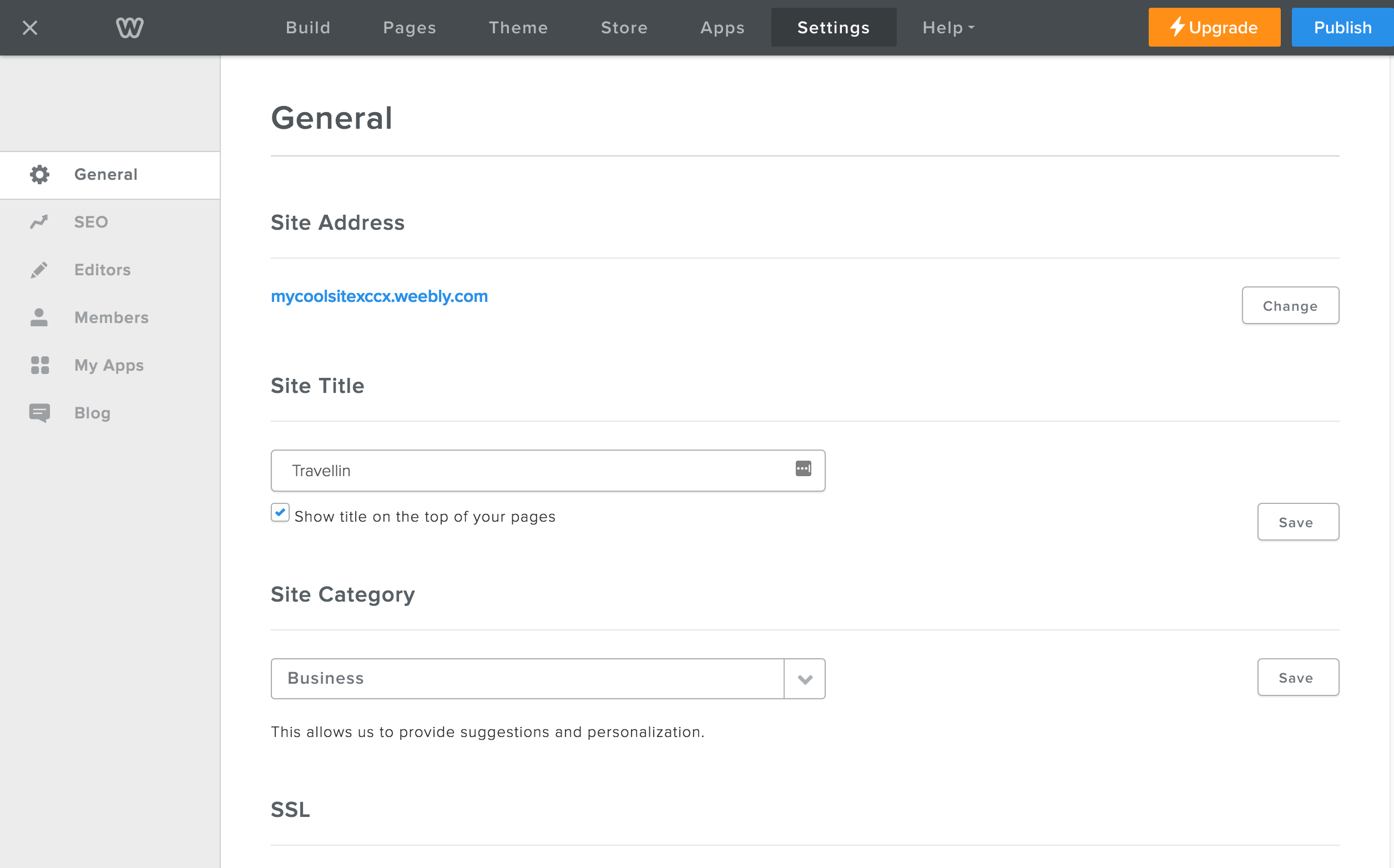 Step 2
Click on SEO.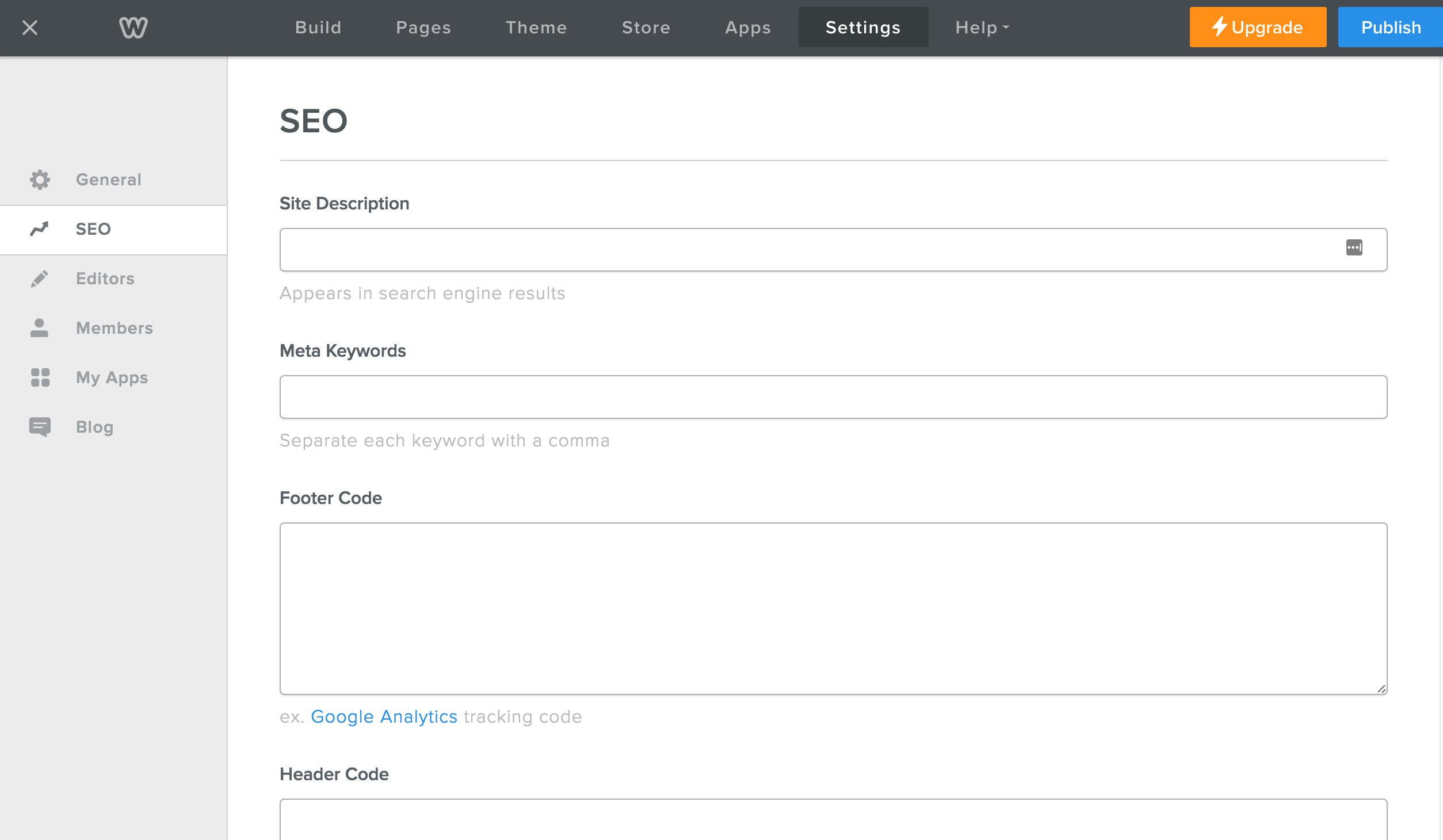 Step 3
Copy your Natterly embed code from the Natterly admin area, it will look something like this:
<script 

src=

\"https://cdn.natterly.com/chatbox.js\"

></script>




<script>


  

var

 

chatbox

 

=

 

new

 

NatterlyChatbox

(

'<YOUR SITE TOKEN>'

);


  

chatbox

.

render

();




</script>



Paste your code where it says Footer Code on the Weebly SEO page. If there is already code here, then add it after.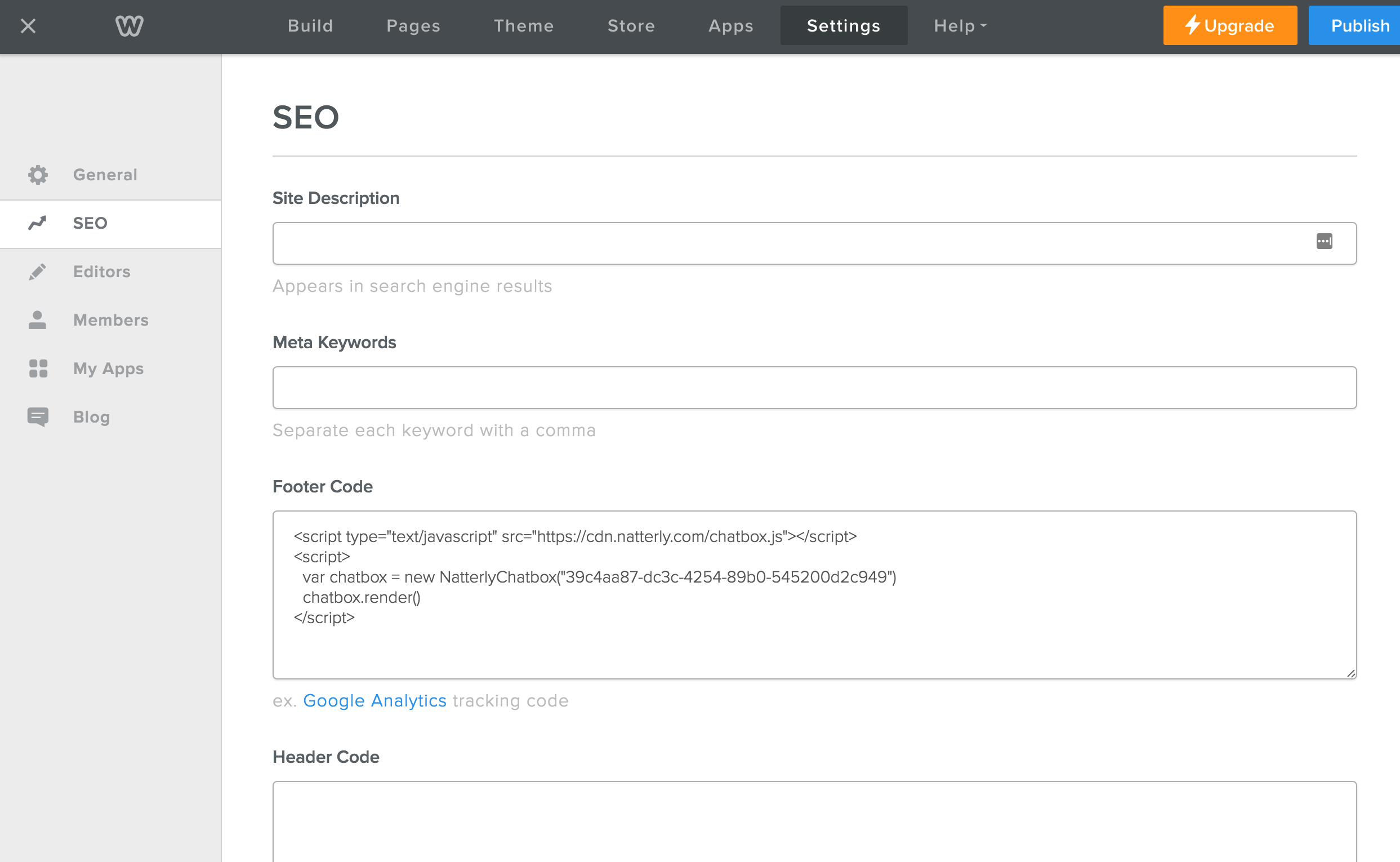 Step 4
Click save and then publish your site. You're done! You should now have Natterly running on your site.